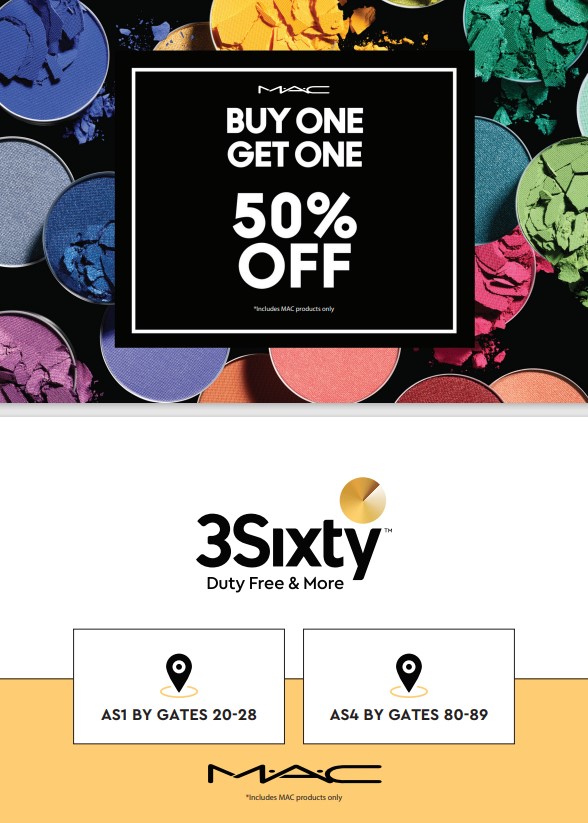 DFASS Duty Free
Details:
MAC beauty items are Buy One and Get the 2nd one 50% off. There are no exclusions. Everyone MAC item is on sale!
Take the store survey and answer a few questions to receive an additional 5% your shopping. It is quick and easy to save.
Our stores are located at gate 20 in AS1 and gate 80 in AS4.
This deal will not be here for much longer! If you like MAC or Cosmetics or need gifts, this is the place for you!
Vendor Contact Information:
Address:
7199 S Conway Road
Suite 400
Orlando, Florida 32812
Included Files